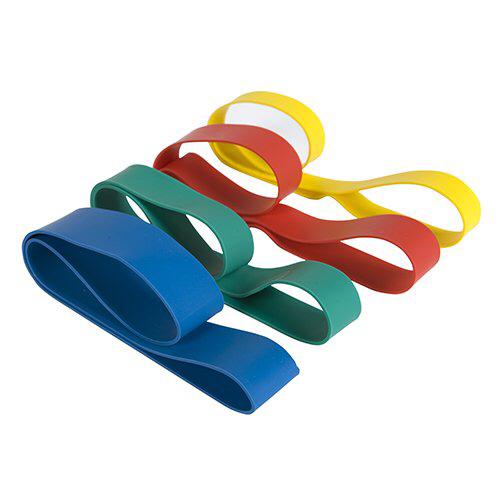 Mini Resistance Bands
A must buy to support your strength gains. Doing hundreds of squats is not the answer when is comes to strengthening your glutes. Instead isolation movements using these bands are a sure fire way to get your muscles excited.
VERSATILE: Bands can be used for a variety of applications and ideal for lower body exercises.
PROGRESS: Can increase balance, strength and flexibility.
STRETCH: Muscle groups and tendons can be stretched and strengthened
COLOURS: Light (yellow), medium (red), heavy (green), extra strong (blue)
BUILD-UP: Four different levels of resistance offer a gradual challenge to build muscle strength.
Purchases are collection only from Kate Campbell Fitness on Ecclesall Road South, Sheffield.